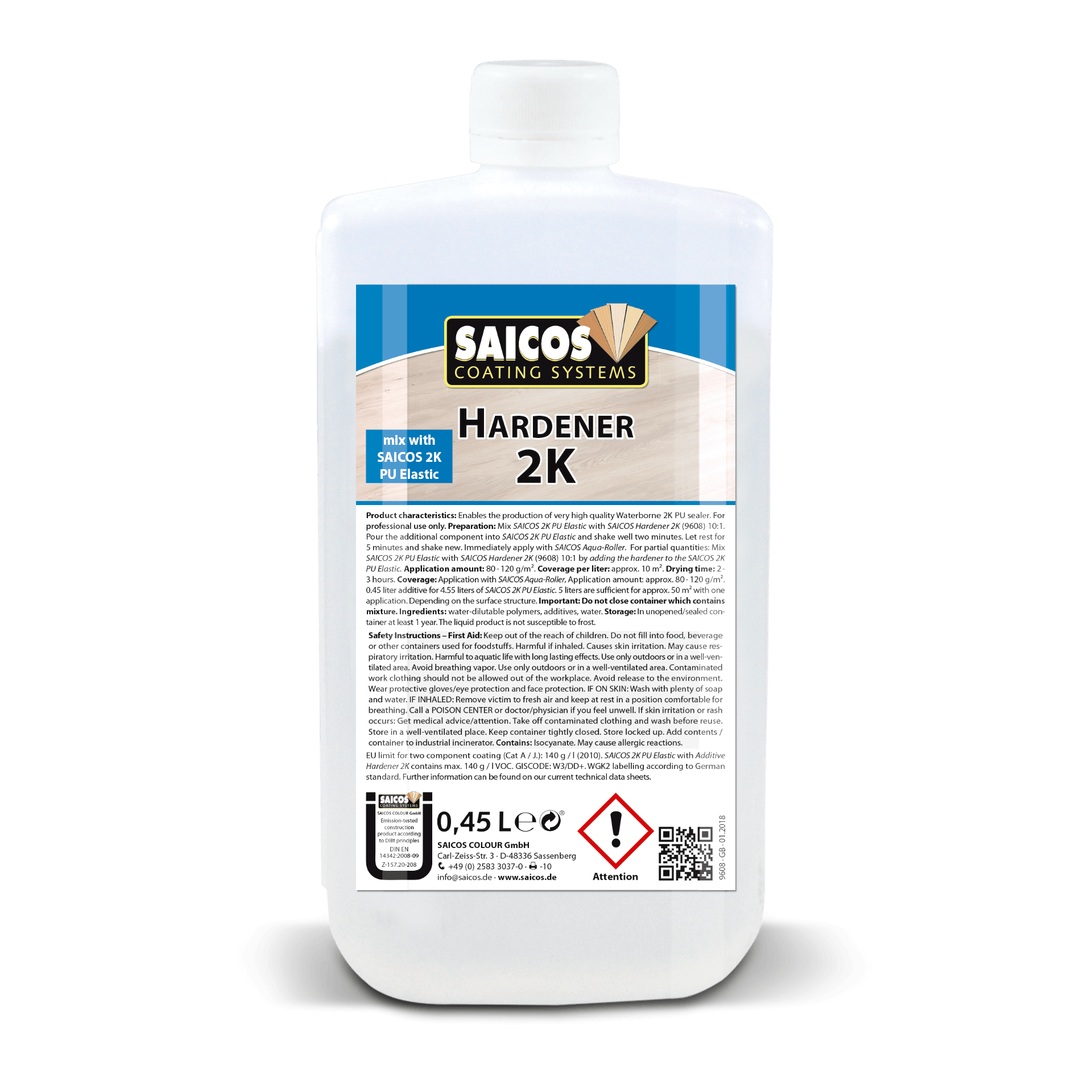 SAICOS Additive Hardener 2K
Faster, harder, more abrasion-resistant
Additive Hardener 2K enables the production of very high-quality 2K water-based paint which satisfies the highest demands.
Benefits
Additive for SAICOS 2K PU Elastic to increase abrasion resistance
For designer flooring, PVC and linoleum
To increase resistance to chemicals
Dealers near you >
Only in combination with SAICOS 2K PU
With the addition of Premium Additive Hardener 2K, SAICOS 2K PU Elastic sealing dries faster, especially under difficult conditions such ashigh humidity. In general, the treated surfaces are more resilient and abrasion-resistant earlier.
Additive Hardener 2K must always be used in combination with SAICOS 2K PU Elastic (article number: 9600).