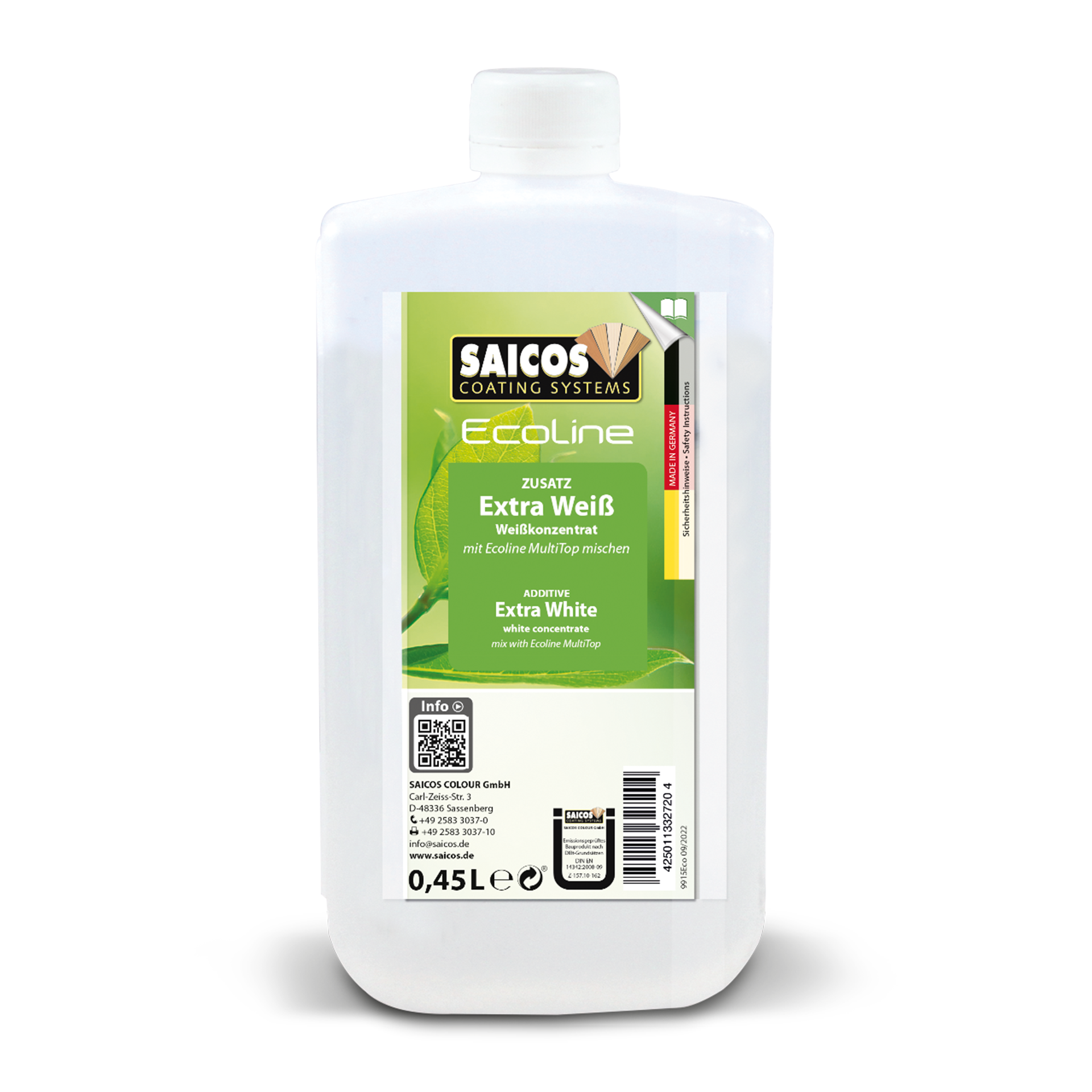 SAICOS Ecoline Extra White
For a flawless coat of white paint
No more slightly yellowed paints. The Ecoline Extra White additive guarantees a brilliant white for floors or wooden surfaces.
Benefits
Dealers near you >
Can also be combined with SAICOS primers
For an extra-white floor, we recommend combining with SAICOS Ecoline Oil Ground Coat
The amount in the additional container is exactly matched to the SAICOS Ecoline MultiTop paint.